Harry Potter Clue Board Game
$79.99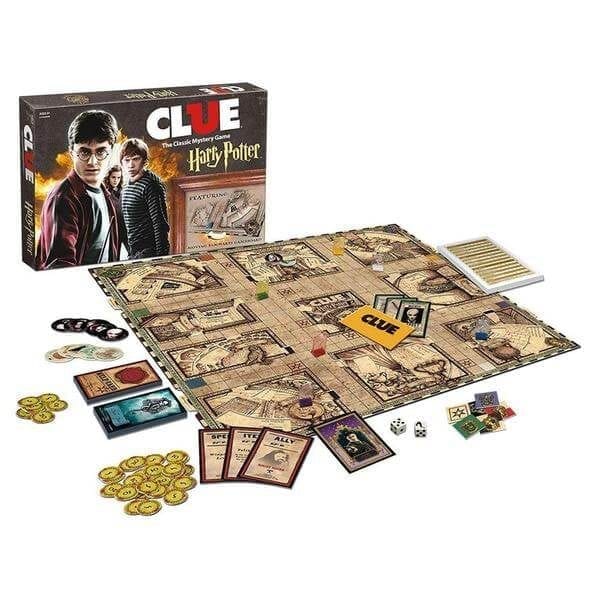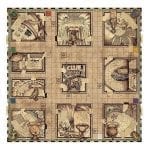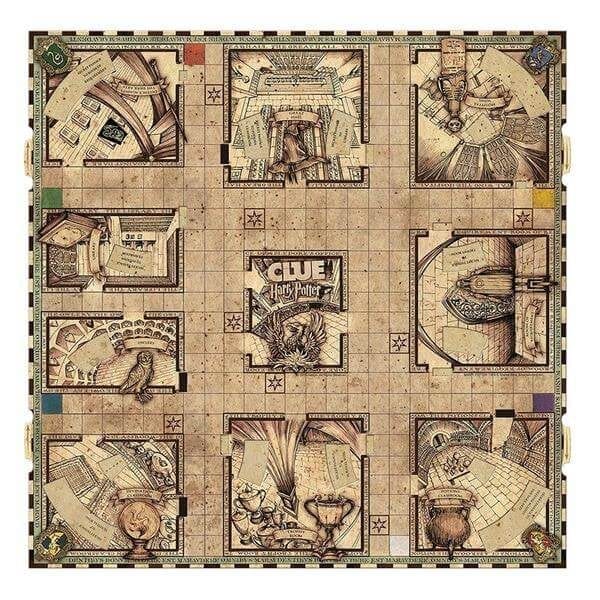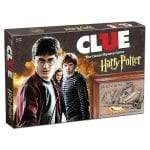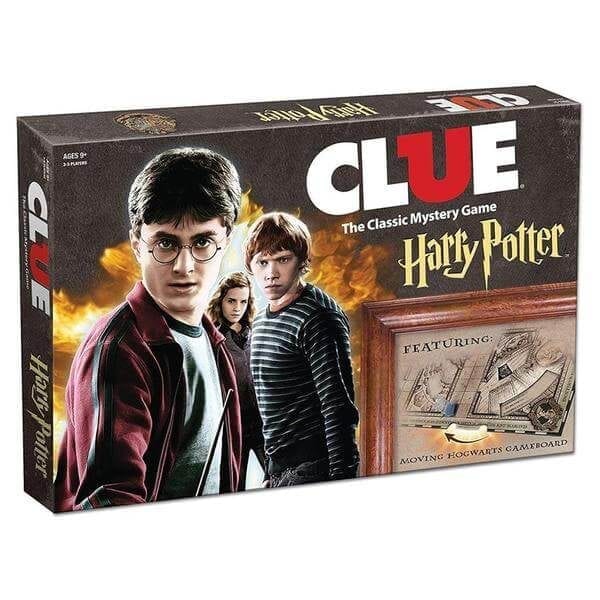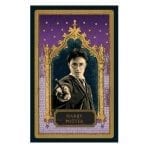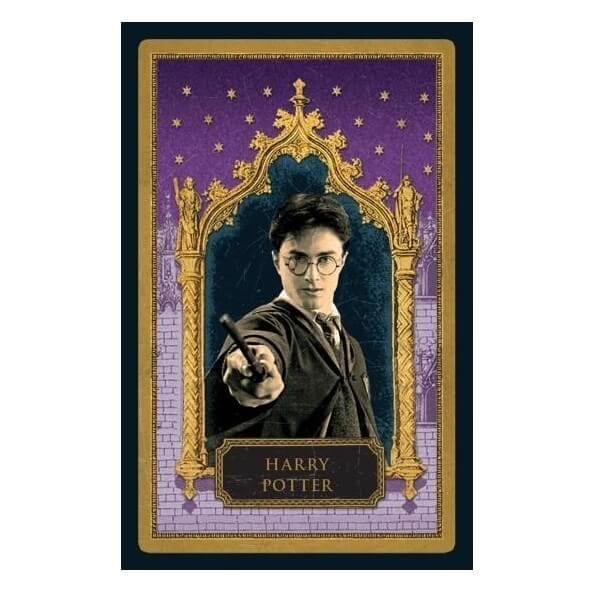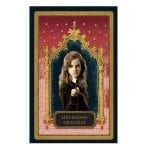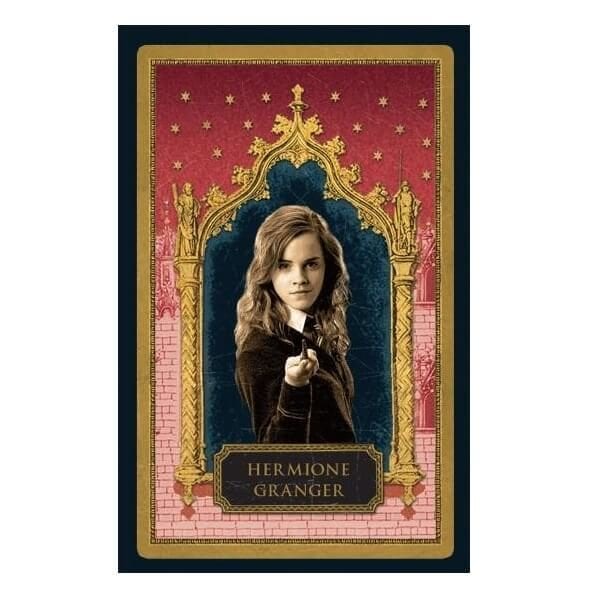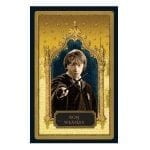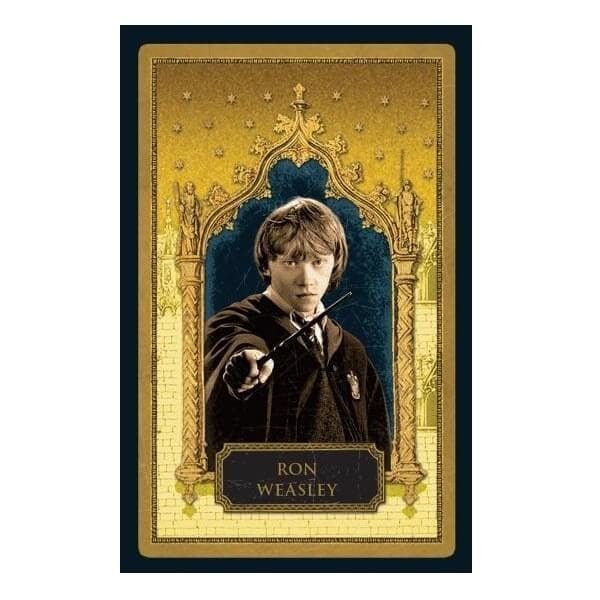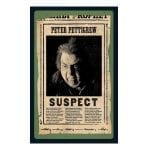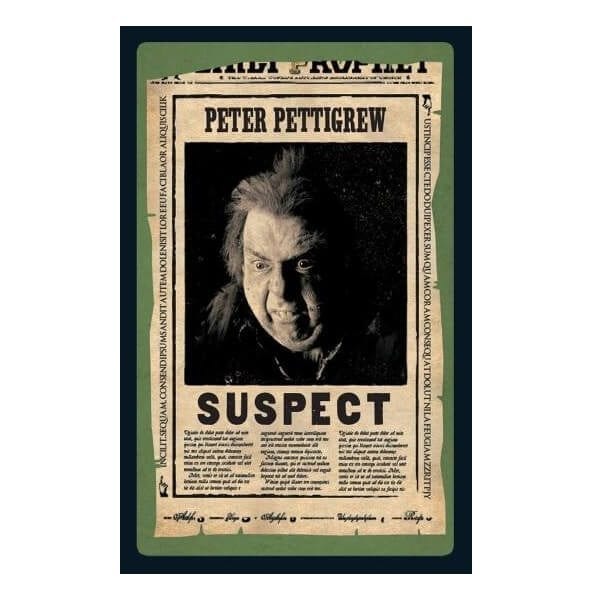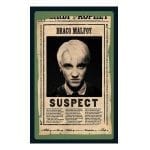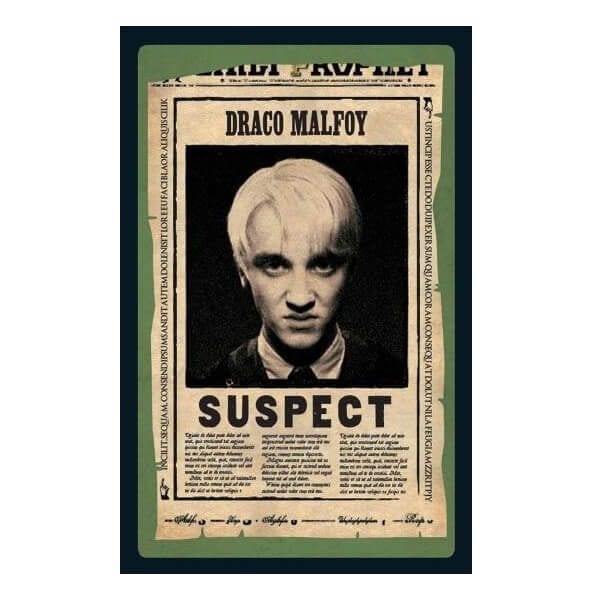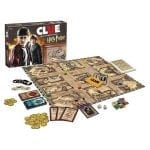 Harry Potter Clue Board Game
$79.99
Description
Discount
Reviews (3)
Estimated Delivery Time
100% MONEY-BACK GUARANTEE
Description
A student has mysteriously vanished from Hogwarts, and Dumbledore needs a detective to crack the case! Now in Harry Potter fans can play as Harry, Ron, Hermione, Neville, Luna or Ginny to uncover WHO made the student vanish, WHAT spell or item was used, and WHERE the student went missing
FEATURES
Six Magical Items: Discover the culprit's tool of mischief with one of six custom illustrated weapons. Did Draco Malfoy use the PORTKEY? Or did Bellatrix Lestrange cast the IMPEDIPMENTA Jinx?
A Custom Game Board with Rotating Rooms: Move around Hogwarts trying to solve the mystery, but watch out! Wheels on the game board change to reveal secret passages, moving staircases, or even the Dark Mark, and you don't want to get caught in the wrong place at the wrong time
Six Character Cards & Six Suspect Cards: Play as your favorite Harry Potter character as you try to track down the mastermind behind it all!
DETAILS
Material: Paper
Age Range: Grownups
Type: WOW board game
Model Number: harry potter board game
Gender: Unisex
Theme: Movie & TV
Package includes:

 33 Help Cards
 6 Mark Movers
21 Mystery Cards
40 House Point tokens
6 Suspect Tokens
2 Standard Dice
1 Hogwarts Die
4 Rotating game board wheels  representing each of the 4 houses
Custom Instructions
INSTRUCTIONS
SET-UP
Separate all cards into categories (Mystery, Help, Dark Deck, Student Cards)
Separate the mystery cards into people, places and weapons
Put three mystery cards (one person, one place and one weapon) into the file and put the file in Dumbledore's office in the middle of the board
Give everyone the right amount of House Points, a player piece and a Student Card and a chart to keep track of their suspicions
Give out an equal number of mystery cards to everyone
Take out the dice
The color on the player piece and on their student card has to be the same
Everyone puts their player piece on their color on the board
OBJECTIVE
To guess the right suspect, place and weapon
HOW TO PLAY
Pick someone to go first
Roll the number and Hogwarts dice
If the Hogwarts die has a house insignia, turn that house's wheel a quarter turn. If the die has a Dark Mark, pull from the Dark Deck pile. If it has a star, pull from the Help Card pile.
A dark deck card is evil. It does something bad to you. Only certain help cards can stop Dark Deck cards. The Dark Deck card will say which Help Cards can stop the Dar Deck card.
Move your piece the number that the die indicated.
If you land on a star, you get a help card.
You can only "suspect" a person, place, or weapon in the place that you suspect it. The person to the left will show you any ONE of the mystery cards you suspected, if they have it. If they don't have any, the person to their left will show you ONE card that you suspected, etc.
As you learn if you're right or wrong about your suspicions, you check off the people, places and weapons that you know or suspect aren't in the file.
When you have a good idea of who, where and what is in the file, go to Dumbledore's office and make your final guess out loud. Then look in the file (don't show anyone else).
If you're wrong, you lose and are out of the game. If you're right, you win!
Harry Potter CLUE suggests 3-5 players, choosing one of the 6 Dumbledore's Army characters to be kidnapped. However, for Harry Potter fans that are familiar with other Harry Potter character that are not featured in the game, you can name a hypothetical kidnapping of a different character and use all six game pieces. This comes in handy during game night parties of more than 5 people; just adjust house points accordingly. This Harry Potter game is perfect for a night in with friends or an evening of family fun!



Explore table "BUY MORE SAVE MORE EVENT" on BLACK FRIDAY CYBER MONDAY at Quymart.com

| Total product items | Discount |
| --- | --- |
| 3 | 5% |
| 5 | 8% |
*** Discount will be applied automatically at checkout
For US, AU, NZ, ES orders: Please allow 2-5 weeks for delivery due to coronavirus spread.
For international orders: Please allow 3-6 weeks
Online shopping gives customer convenience, diversified choices, with supporting service in term of buying, selling, safe payment, professional delivery.
Working with motto, "put yourself in customer's position and give them service that exceed their expectation", Our Store has constantly tired and improved to meet customers' demand.
Our Store guarantee that we provide right people with right information at the right moment; pay online with security; apply fast and proper delivery form.
While we make every effort to provide you with the right product, we understand that certain circumstances may require returns, refunds. Our return policy last 30 days.
If you don't have a positive experience for ANY reason, we will do WHATEVER it takes to make sure you are 100% satisfied with your purchase.
If you have any questions, feel free to contact us at [email protected]